How would you like to have a fast, wireless charging pad for Smartphones?
This wireless charging pad with a BIN of $100 often goes up for auction on DealDash.com.
I plan to keep my eye out for it the next time I shop because so far this product has received many five-star customer reviews. One previous winner wrote "I love that it's so convenient to set my phone down and it automatically charges" and other customers have called it a "great" and "awesome" product.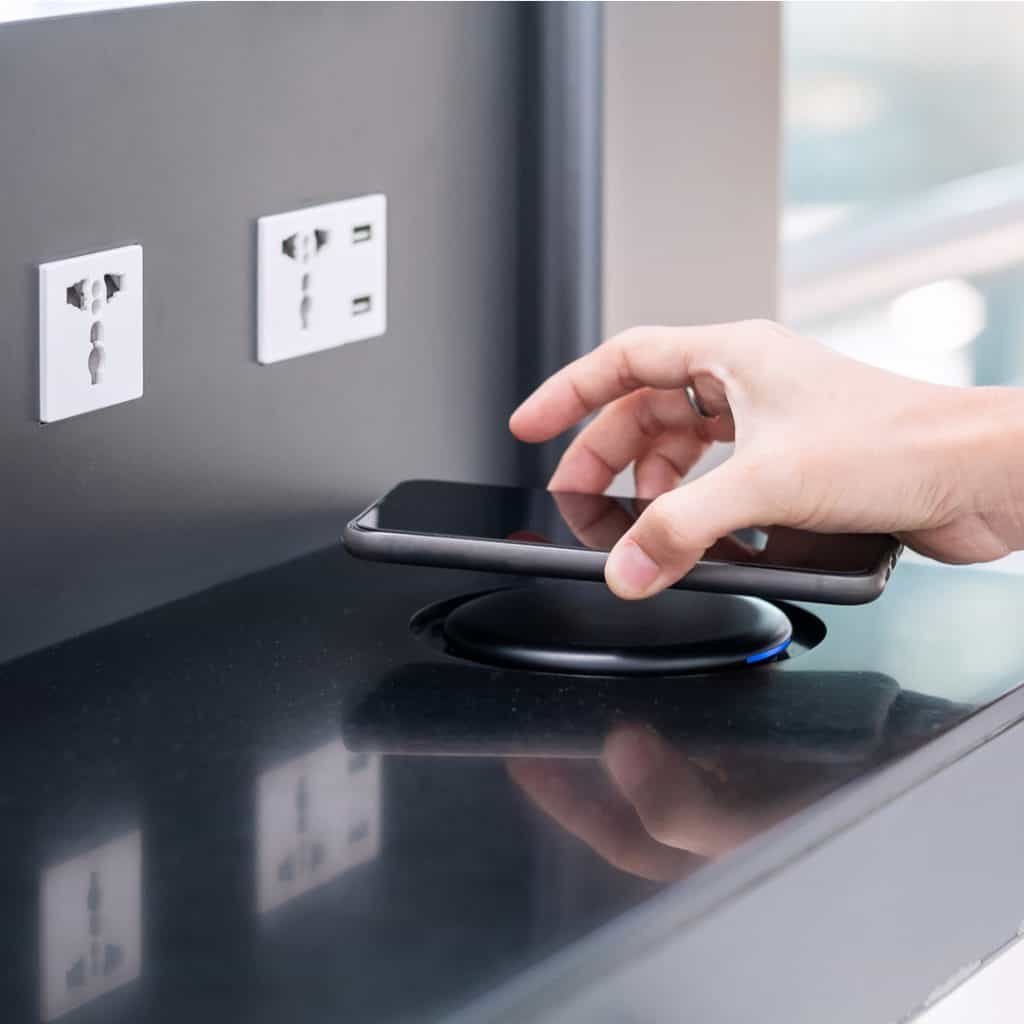 The future of charging is definitely wireless!
I think it's amazing that this charging pad has universal compatibility, works with all Qi wireless smartphones and charges through most smartphone cases. It also features a blue LED charging light. Many shoppers have already won this wireless charging pad at bargain prices, too. For example:

• As of this writing, today, April 23, this pad sold at only 45 cents and the winner paid a total of $3.25 counting the cost of their 14 bids used
• In another auction today, April 23, this product sold at $6.13 and the winner paid a total of $7.53 counting the cost of their 7 bids used
• On April 21, this wireless charging pad sold for only 12 cents and the winner paid a total of only 66 cents counting the cost of their 3 bids used to win it.

As you can see from the examples above all three of these past winners won this auction at fantastic bargain prices.
A brief history of charging pads

First of all, what is a wireless charging pad? Answer: Instead of plugging your device into a charging cable, a special wireless charging pad transfers energy to your device using electromagnetic induction (also known as "inductive coupling"). However, it doesn't replace charging with a cable. All phones that support wireless charging can still be charged the traditional way.
Some users may be concerned about the safety of using wireless charging. It will not damage your smartphone's battery. While wireless phone chargers do emit EMF (electric and magnetic fields) radiation, the range it emits is quite low and it manages the process very carefully.
According to my research, Meredith Perry, a 25-year-old undergrad at the University of Pennsylvania, built the first model of her wireless charging system. She demonstrated it at the "All Things Digital" conference in 2011.
Nonetheless, Nikola Tesla was the inventor of the wireless charging technology.
In 1978, J.G. Bolger, F.A. Kirsten and S. Ng are credited with the first application of inductive charging used in the United States. They made an electric vehicle powered with a system at 180 Hz with 20 KW.
Qi was invented in 2008. However, Nokia Lumia 920 was the first widely-available phone to adopt the Qi standard and feature wireless charging. By 2018, Apple's iPhone 8 family was the first generation of Apple phones to support wireless charging. The Qi standard had won out and the rest is history.

Android phone manufacturers say, "Do not leave your phone connected to the charger for long periods of time or overnight." To effectively prolong the battery life, keeping your battery level as close to the middle (30 to 70 percent) is best.
The bottom line

For more specific information on the fast wireless charging pad on DealDash, see the description provided in the auction.
I don't know about you but I think this will be one of the products that I will go shopping for in the near future. Other shoppers have won great bargains so why not us?
Happy shopping and I'll see you there!


This sponsored blog post was submitted by: Barbara L. Sellers. Barbara was compensated by DealDash for this blog post. Blog posts are written by real DealDash customers. The opinions and advice here represent our customers' views and not those of the company.