Did you ever want to shop on DealDash.com but you were just too busy?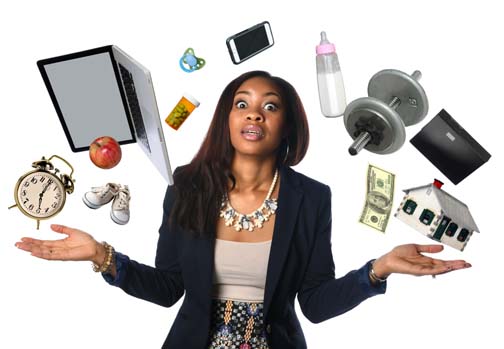 Of course, it is best to shop on DealDash when we have at least two to four hours of free time and can watch the auctions closely without any outside distractions. However, that is not always possible.
Therefore, I decided to put together some shopping tips for other busy people like myself. We can still shop on DealDash and win auctions even when we do not have the time to watch them. Let's take a look at some ways we can do that.
Lots of Bids
Let's say we recently purchased or won an auction for a lot of bids so we have plenty of bids to burn.
This should make winning easy even when we will be too busy to watch the auction. All we have to do is take a few minutes to choose an auction that we want to win, open the auction and look at the list of previous 10 winners. If we place the same number of bids as the previous highest bidder we will most likely win the auction.
For example, I once saw an auction that was won for 100 bids or less five times, 200 bids or less two times, 300 bids or less two times and 500 bids one time. I decided to place one bid higher than the highest number of bids all previous winners placed in that auction. After placing 501 bids, I walked away and shopped for groceries, mowed my lawn and did my laundry. When I returned to my computer to check the auction, I could hardly believe what I saw. I had won the auction on my very last bid. Had I not placed one extra bid over the highest number of bids the previous winner used I would not have won the auction. I was saved by that one extra bid.
I learned that it is always better to place too many bids than not enough. We never have to worry about placing too many bids because if we win an auction for fewer bids all of the extra bids will automatically go back into our account.
Not Many Bids
Let's say we only have 300 bids and we would like to use those bids to win more bids, but we don't have time to watch the auctions. That would make winning a bid pack a little more difficult, but not impossible.
I know because I did it. On July 14 I placed 3 to 11 bids into BidBuddy on several auctions that had not yet started and I walked away to fold laundry, make dinner and attend a meeting. When I returned to my computer to check the DealDash auctions I was happy to see that I won a 200 bid pack using only 3 bids and a selling price of 5 cents.
The lesson I learned here is that if we place a low number of bids in several auctions we can win if just one of the auctions sells early. Of course, sometimes several auctions sell early and sometimes fewer auctions will sell early. However, it is nearly guaranteed that every day at least a few auctions will sell early. It's simply a matter of being in the right auction at the right time.
For example, we could use 300 bids by placing 20 bids in 15 auctions or 10 bids in 30 auctions or 5 bids in 60 auctions. We could place our bids in random auctions or we could browse categories, click on bid packs and place our bids on nothing but more bids. If we placed 5 bids on 60 bid packs do you think at least one of them would sell early?
Some shoppers place from 3 to 30 bids at the beginning of every auction and then quit. They may not win very often using this method because other shoppers will usually outbid them. Nonetheless, enough auctions close early that it might be surprising how many auctions these shoppers actually win using a minimal number of bids.
Whenever players do win using this method they always have a very low selling price, too, so this can be a very smart way to play.
This sponsored blog post was submitted by: Barbara L. Sellers. Barbara was compensated by DealDash for this blog post. Blog posts are written by real DealDash customers. The opinions and advice here represent our customers' views and not those of the company.