One of the things I love most about DealDash.com is the many ways we can earn free bids.
Daily Free Bids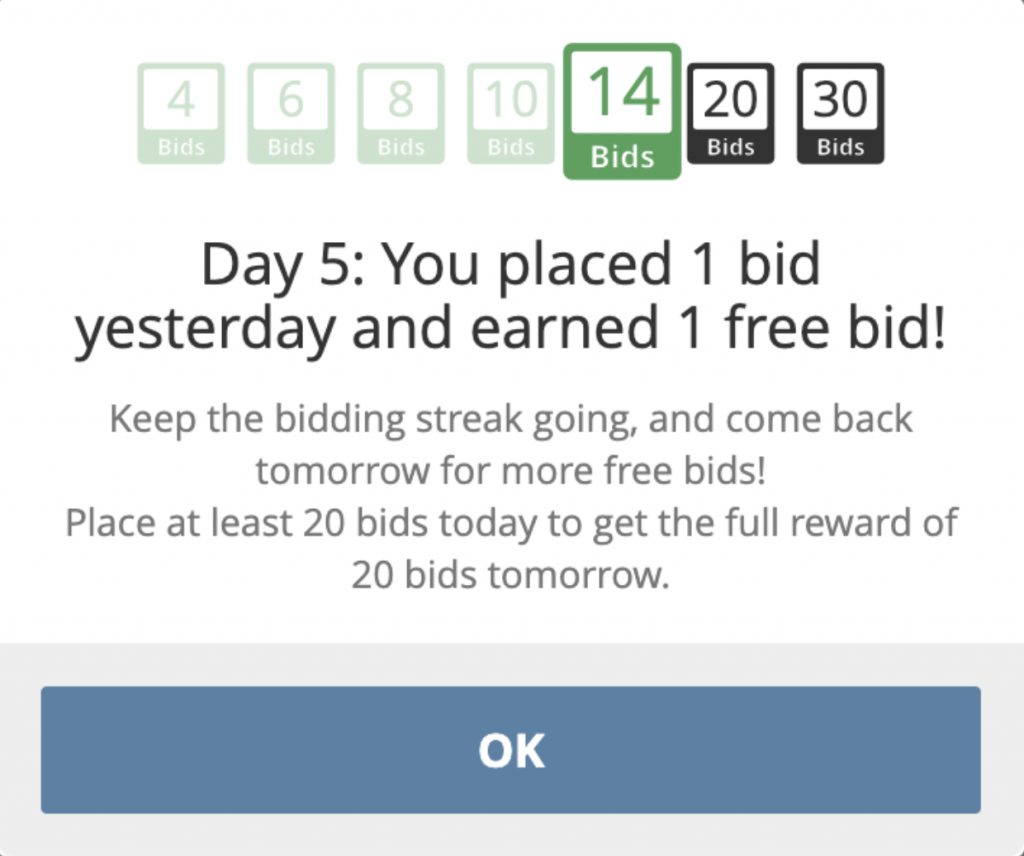 Staying active on DealDash rewards itself. If you keep the bidding streak going for consecutive days, you can get up to 30 bids back daily.
On day 1 you get a maximum of 4 free bids. On day 2 the total rises to 6 bids, day 3 you get 8 bids and so on… On the seventh day it's already up to 30 free bids daily you get back. All we have to do is make sure we consistently place at least one bid daily to keep the maximum reward in place. Remember, if we miss one day, we must start all over from the beginning before we can get back up to 30 bids daily! The amount of bids you get back is at most how many bids you placed the previous day.
Continue reading

"Earning Free DealDash Bids"