Did you see the inflatable standup paddle board that DealDash.com has up for auction? It's not too early to plan ahead and get ready for some fun in the spring.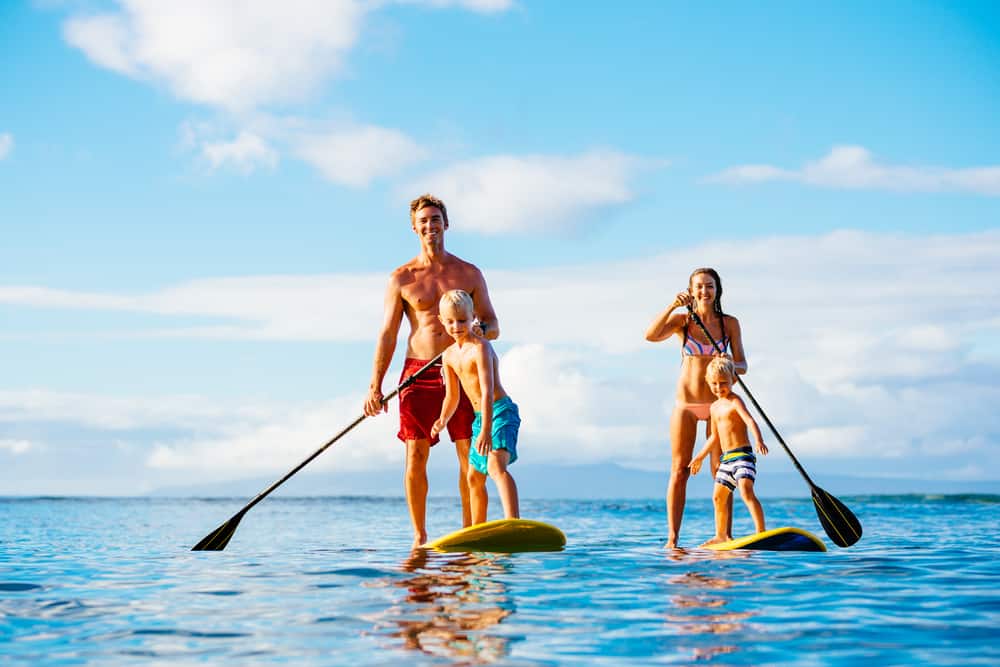 The paddle board has a BIN of $762.00 but so far 17 of the last 19 winners got it for less. Let's take a look at some of the best deals past winners received:
Jan. 6, this inflatable standup paddle board sold at $8.81 and the winner paid a total of $50.80 including the cost of the 243 bids placed.
Jan. 2, this paddle board sold at $50.59 and the winner paid a total of $25.45 including the cost of the 64 bids placed. It must have sold during a special when the winner gets 50 to 90 percent off.
Dec. 26, this paddle board sold at $12.13 and the winner paid a total of $36.33 including the cost of the 121 bids placed.
This auction includes 1 paddle board, 1 durable backpack, 1 hand pump with pressure gauge, 1 10-inch ankle leash, 1 compact 3-piece aluminum paddle and 1 repair kit.
I was surprised to learn that inflatable paddle boards exist, but they must be very sturdy because they support a rider weight up to 308 pounds and, according to the auction description, its square tail also provides more stability through bumps on the water. The 3-layer structure makes these paddle boards more durable, too
Perhaps another advantage of being inflatable is that it's easier to carry because it only weighs 25.4 pounds. The inflated size is 10-foot, 6-inches by 32-inches by 6-inches and the maximum pressure is 15 PSI. One more awesome feature is that this paddle board inflates and deflates in just minutes.
Paddle board history
According to my research, Duke Kahanamoku, a famous surfer, is given credit for inventing the paddleboard. Modern standup paddle boarding (SUP) began in the 1940s in Waikiki, Hawaii. However, research records show that earlier forms of SUP have been found as early as 3,000 B.C. in various regions such as Peru, Levant, Italy and China.
Some reasons SUP has become so popular is because (unlike some other water sports) it's easy to learn and the whole family can get involved – children, seniors and even the family dog.
SUP is a very healthy sport because it uses our leg muscles to maintain our balance. It also utilizes our arms, back, shoulders and abs to propel the paddleboard in the water. The core back and abdominal muscles are constantly used to maintain our balance. Another health benefit is that SUP can also reduce anxiety and depression. It surprised me to learn that scientific studies have shown that simply being near bodies of water can reduce symptoms of anxiety and depression.
While paddle boarding can attract shark, it does not make us more susceptible to shark attacks than other water sports like surfing, swimming, kayaking, or any other surface-level water activity.
The bottom line
Paddle boarding can be healthy and fun for the entire family, and now we have the opportunity to shop for a great paddle board on DealDash.com. Happy shopping everyone!

This sponsored blog post was submitted by: Barbara L. Sellers. Barbara was compensated by DealDash for this blog post. Blog posts are written by real DealDash customers. The opinions and advice here represent our customers' views and not those of the company.