Isn't the year 2021 flying by quickly? We are nearing the end of August and before long we will experience back-to-back holidays – Halloween, Thanksgiving and Christmas. Is it any wonder we often get so stressed out by the time we put up decorations and wrap gifts?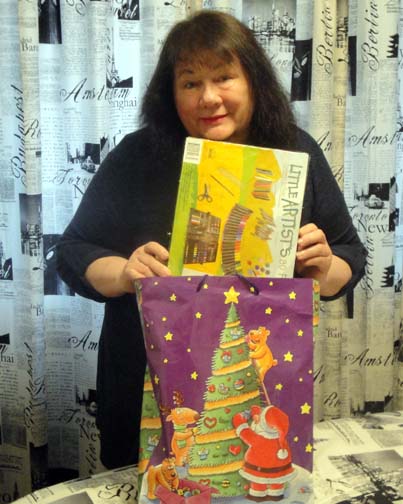 Well, there's no need to fear because DealDash.com is here. Perhaps we could enjoy this year's holidays stress-free. Now that's a novel idea. All we have to do is to start our shopping early. In fact, I have a true story to share with you how shopping on DealDash year 'round has saved the day for me.
You see, as a single, senior citizen on a limited budget, I have been trying to save money to get some major dental work done, and we all know how expensive that can be. Add that to higher tax, double the cost for gasoline and higher prices for groceries, I was feeling the financial crunch as I'm sure many everyday hard-working Americans do. In fact, I thought I might not be able to give my granddaughter much for Christmas this year. However, thanks to DealDash, I had a pleasant surprise.
You see, I had the habit of shopping on DealDash throughout the entire year. Whenever I won something I knew would make a nice gift, I usually put those items up on a closet shelf to wrap later on.
While I was cleaning and organizing some of my closet shelves recently I was happy to discover that I had several nice gifts I had put away for my granddaughter more than a year ago but I had forgotten all about them. So last year I bought other gifts for my granddaughter instead. Now that I found three more gifts – a huge artist kit, a label maker and a laptop stand (all items she could still use); my Christmas shopping is already done.
That's right. Because I shopped on DealDash year 'round I am now looking forward to a 2021 stress-free holiday season. Not only did I find gifts that I had put away for my granddaughter, but I also found gifts for nearly everyone else on my shopping list, too.
Beat Holiday Seasons
There are many reasons why it is a good idea to shop early and avoid the mad shopping rush during the holiday season.
Many of us are just now beginning to recover from closed businesses and lost jobs, and that's all the more reason to shop on DealDash.com. If we look over all of the products DealDash has to offer we are sure to see something that would make an awesome gift for a family member or friend.
When we shop during the "off season" we might even find it easier to win various items at a bargain price. I've won many high-dollar items on DealDash I would not be able to buy at full price.
If we shop early, we can stay stress free and enjoy the upcoming holidays a lot more.

This sponsored blog post was submitted by: Barbara L. Sellers. Barbara was compensated by DealDash for this blog post. Blog posts are written by real DealDash customers. The opinions and advice here represent our customers' views and not those of the company.