After you've been bidding on DealDash for a while there are certain tips that just make sense. Read on to see what these tips are and how to use them.
How long have you been bidding on DealDash? If you just signed up today, great! Welcome to DealDash. However, if you have been bidding on DealDash for a while then you have probably figured out some tips and tricks that just make sense to you. I know I have! Now it's time to share them. Read this article to get more information on tips that make sense.
Only Bid on Things You Want
Only bid on what you want? What does that mean? It means, of course, that you shouldn't just be throwing your bids around on anything and everything that you see. That just doesn't make any sense. For example, I have seen the same bidder bid on 3 different sizes of shoes. That just doesn't make sense! Of course, they could have been bidding on them for a gift, but I just thought that it was a little odd.
Do keep in mind, though, if you win an item in a certain size you may not swap it for a different size. Personally, I won a sweater a month or so ago. After looking at the size chart I realized that my "regular" size in this sweater wouldn't fit me, and I emailed customer service to ask if I could swap the size. Unfortunately, they explained that they only have a certain number of each item in each size, so therefore I couldn't swap. They suggested that I swap my win for bids. This was a fine solution.
When You Want Something, Go Get It!
What I mean by this is that if you see the perfect item for you on DealDash, you should put enough bids in to reach the retail price. Why? Because if you still don't win the auction after you have put the bids in to reach the price you can always do a BIN, or Buy It Now, and get all of your bids back. You'll also get free and fast shipping.
For example, I knew that I was getting a kitten. I had been on a waiting list for a particular breed of kitten for 2 years, so I knew that the time was coming. When I saw that DealDash had the Littermaid Self-Cleaning Cat Box, I knew that I would be getting it, whether it was a win or a BIN. This was 100% a product that I had planned on purchasing anyway, so it just made good sense to try as hard as I could to win it. Unfortunately, I wasn't the winner of the auction, but I was still happy. I was able to do a BIN, get all of my bids back, get free shipping, and keep the clock time that I accumulated while I was bidding. Side note: Best BIN ever!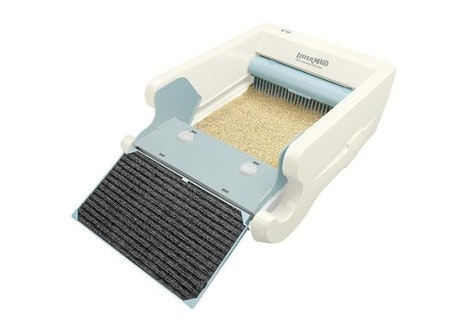 Thanks for Reading the Tips Blog
I hope this article has encouraged you to use these tips that make good sense on DealDash. Go ahead check out the auctions on DealDash. Visit DealDash now to see what's up for bid. DealDash has everything you want and need. Have fun on DealDash, and happy bidding everyone!
This sponsored DealDash blog post was written by Dawn E, a mother of 3 who loves DealDash. Dawn was compensated by DealDash for this blog post. Read even more at DealDashTips.com, DealDashReviewed.com, or on her own blog, DawnBlogtopus.