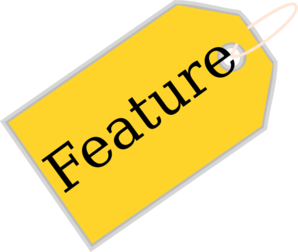 DealDash has been rolling out many fun new features recently. What's your favorite?
Have you noticed that DealDash keeps adding more and more fun new features to the website? They are really putting the "entertainment" back into "shopping entertainment", which is DealDash's category online. If you want some fun and excitement while you're shopping online, then DealDash is the place to be! They are open 24/7, 365 days per year. Yup, they are even open on Christmas day for your bidding enjoyment. Read on for information about a new DealDash special feature.
Mystery Auctions
Mystery auctions are a brand new feature that I have not seen on DealDash before. How they work is simple to understand, though. When you sign into your account, if there is a mystery auction starting soon, you will see the picture to the above right – a purple rectangle with a question mark. It will also have a timer. The timer indicates when the mystery auction will be revealed so you can see what is up for bid. You cannot open up the auction or place any bids into the BidBuddy before the auction is revealed. After the mystery auction has been revealed it will be open for bidding 5 minutes later.
The nice thing about a mystery auction, and why this is such an exciting new feature is because you can only join the auction if you're currently online. Since you can't pre-book your BidBuddy, you have to wait patiently for the auction to be revealed. This way, there will be less competition for the item. In the case above, the mystery item was a $100 Wal*Mart gift card. This is a very hot auction item that typically ends with a fairly high final auction value. However, since you had to currently be online to see it and bid on it, the competition was significantly less, as you can see from the picture below.
As you can see, there are less than 30 people bidding in this auction. That is a far cry from the typical 100 or so that would be vying for this awesomely popular gift card. In short, the new mystery auction feature will give you an even better chance of getting an amazing deal on DealDash.
Thanks for Reading the DealDash Tips Blog
I hope that you found this new DealDash Tips article on new mystery auctions helpful. Don't forget to try out a new mystery auction soon. Remember to check the DealDash Tips blog often, because you never know when we are going to be posting more top secret information like bid prices and DealDash sale promotions.
No matter what you're shopping for, be sure to check DealDash first. DealDash has it all from tools to pots and pans! Visit DealDash now. DealDash wants to make you happy and save you money. Have fun on DealDash, and happy bidding everyone!
This sponsored DealDash blog article was written by Dawn E, a mother of 3 who loves DealDash. Dawn was compensated for writing this article. This blog is written by real DealDash customers. The opinions and advice shared here represent our customers' views and not those of the company. Read even more at DealDashBlog.com, DealDashTips.com, or on her own blog, DawnBlogtopus.