Once again DealDash.com comes to the rescue by offering a Brushless String Trimmer, which is exactly what I need at this time of year. My grass is growing and my lawn needs trimming and mowing.
At age 76, it's not as easy to maintain my huge yard, so having a light-weight trimmer is especially important because it's easier on my back. I still have a working push mower to cut the grass, but I need a new weed whacker to trim the edges.
All of the trimmers I used in the past were electric ones, so I had to deal with long electrical cords that often got tangled as I worked my way around my house. I did not like gas trimmers either because they were too difficult for me to start. Therefore, getting a battery operated weed trimmer would be a lot easier for me to use.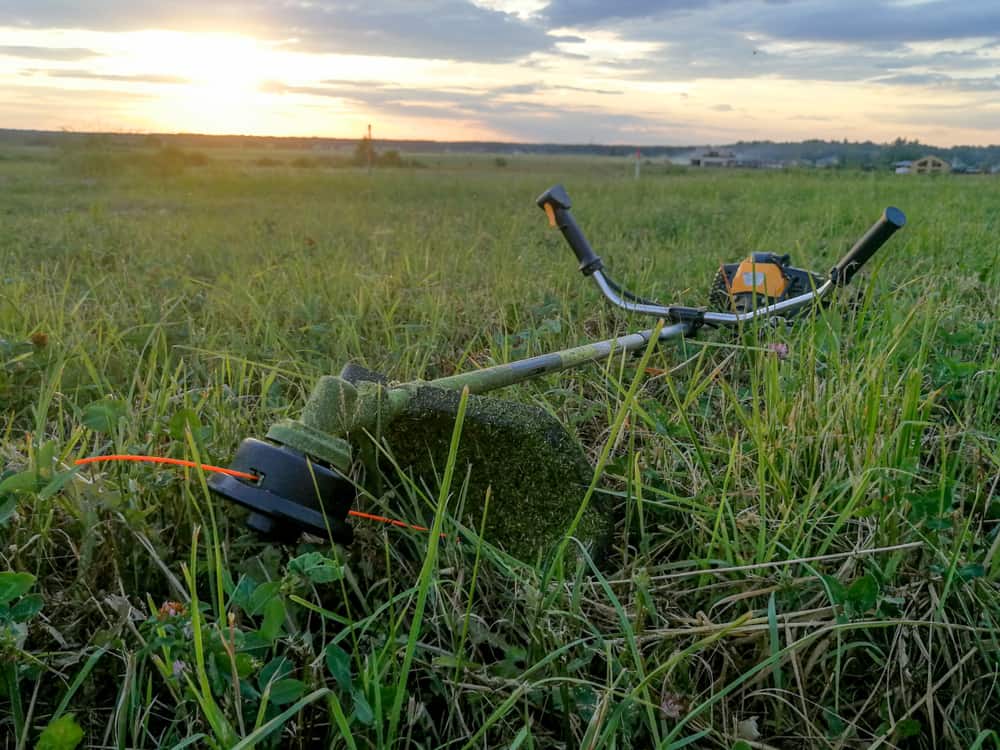 Other special features
This Brushless String Trimmer has a BIN of $200. It comes with a 2.0Ah 1 by 80V Lithium battery and rapid battery charger. I'm glad the fully charged battery has up to 45-minutes of run time because that should be enough time for me to completely trim all the edges in my entire yard.
According to the auction description, some other special features include:
Wide 16-inch cut path with a .080-inch dual-line bump feed to handle the toughest weeds;
Brushless motor, which provides more torque, quieter operation and longer life;
Front mount design with aluminum straight shaft, which provides balance
ergonomics while trimming;
An easy-to-load head for quick trimmer line refill; and
Variable speed trigger for precise control over cutting power.
So far, previous winners gave this Brushless String Trimmer an overall rating of 4.92 out of a possible 5.0, which very good and speaks volumes about the high quality of this product.
For more detailed information, see the auction description.
A brief history of weed eaters
Before Weed Eaters were invented, people had to clip tall grass around trees with grass shears. While lawn mowers have been around for more than 100 years, the String Trimmer (or Weed Eater as it was initially called) is a much more recent invention.
According to my research, George Ballas of Texas was sitting in a car wash in 1972 when the inspiration struck. Upon seeing the bristles wash the side of his car, he had an idea. He raced home and grabbed a popcorn can and poked holes in it. In those holes, he placed fishing line. Then he attached it to his edger and found that it cut grass like a charm. Thus, the first Weed Eater was born using fishing line as string.
The part of the story about Ballas getting inspired with his idea while sitting in a car wash remains the same, but I've heard two different versions of what happened leading up to his visit to the car wash.
One story was that his wife was constantly reminding him to cut the weeds around the trees in their yard, which he did not like to do so he was procrastinating and decided to go to the car wash. That story basically said, "Thank goodness for lazy people, because they are the ones who often get good ideas how to make jobs easier."
The other version of this story is that prior to going to the car wash Ballas's employee was trimming the edges of his lawn with a pair of grass-cutting shears when he was suddenly bitten by a snake, and that was when Ballas began to realize there had to be a better way to get the job done.

This sponsored blog post was submitted by: Barbara L. Sellers. Barbara was compensated by DealDash for this blog post. Blog posts are written by real DealDash customers. The opinions and advice here represent our customers' views and not those of the company.