Tired of this cold, long winter? Don't fret, here's how you can bring Spring in right now!
Brighten up your home with flowers, but not just any flowers,  these silk flowers and plants from Nearly Natural are as realistic looking as silk plants come! Theyr'e far better than buying fresh flowers that only last a few days,  or a week if you're lucky.
Nearly Natural is an artificial flower company specializing in offering a variety of flowers, bouquets and plants. Some bouquets are offered in glass vases that actually look like there's water in them!
Did you know that many hospitals and nursing homes only allow silk flowers?
These Nearly Natural bouquets would look great in anyone's home or office. 

These Nearly Natural water-look bouquets retail for around $50, but can be had for way less if you bid and win on one on DealDash.com.
DealDash.com currently has auctions lined up for the following Nearly Natural items:

Nearly Natural Peony w/Glass Vase Silk Flowers retail for $47.99 -Find out when you can bid on this bouquet here.

Nearly Naturals offers artificial hanging plants too!
This Nearly Natural 6 Ft Paradise Palm retails for $89, but the average selling price on DealDash auctions is $13.25 (85% OFF!)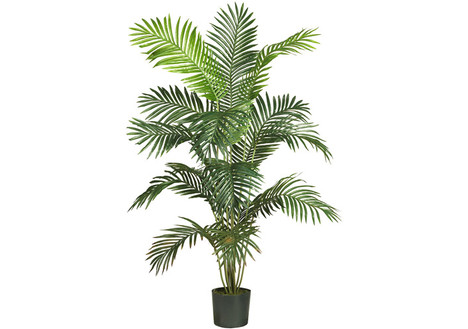 Want a really tropical looking palm in your northern home?
Check out this 6′ and 4′ Sago Palm Silk Tree and bring the tropics indoors this winter!

To bid on any of these upcoming Nearly Natural plants click here!