We might want to head back to the gym to keep ourselves in shape during the long winter months ahead. If so it might also be a good time to shop for some workout clothing for both men and women.
I know many people do not look forward to exercise but we can look forward to shopping for some new gym clothing. DealDash.com is a good place to do it.
Let's take a look at some good auctions to do just that.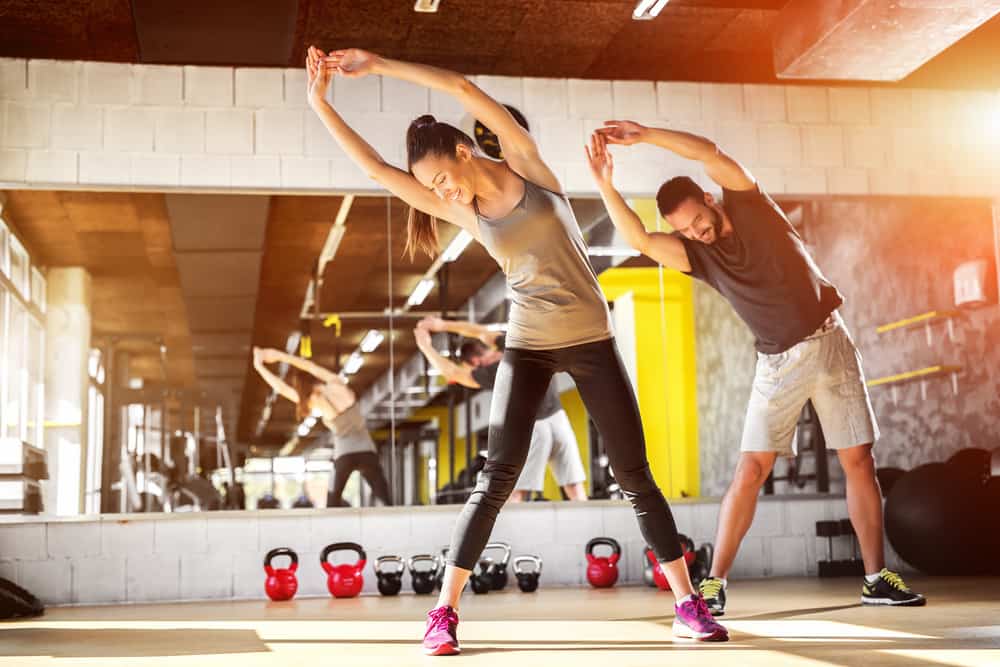 Women's Plus-Size Leggings (Set of 2)
I found an auction with a BIN of $130 that includes two pair of size 2X blue women's leggings. They come in a set of 2.
These leggings made out of 80 percent nylon and 20 percent elastane are designed for any workout. The wide, high-rise elastic waist provides a flattering look and they are made to keep us dry and eliminate odors. They also come with a hip pocket.
Washing instructions are to wash them inside out with like colors without fabric softener. Do not dry clean, iron, bleach or tumble dry.
Only 8 units are left, so we want these leggings we must jump on this auction before they are gone.
Sweatpants for Men (Set of 4)
The bundle of 4 pair of fleece Sweatpants for men have a BIN of $180 and they come in black and grey. One former winner wrote in his review that these sweatpants made out of 60 percent cotton and 40 percent polyester are cozy and warm. Another customer wrote that the medium runs more like a small but other comments said they are true to size.
According to the DealDash auction review, "the elastic cuffs and elastic waist keep them where you need them to be." They come with an adjustable draw-cord, so they are also great to just relax around the house.
Washing instructions say to wash them in cold with like colors on delicate cycle and tumble dry on low.
So far some of the best deals past winners got are:
Nov. 4, this auction sold at $2.37 and the winner paid a total of $5.57 including the cost of the 16 bids placed;
Oct. 29, this auction sold at 77 cents and the winner paid a total of $2.77 including the cost of the 10 bids placed; and
Oct. 21, this auction sold at $3.12 and the winner paid a total of $11.16 including the cost of the 48 bids placed.
Why Exercise
We might not like to exercise, but people who exercise gain many health benefits. According to my research, being physically active can improve our brain health, help manage weight, reduce the risk of disease, strengthen our bones and muscles and improve our ability to do everyday activities. "Adults who sit less and do any amount of moderate-to-vigorous physical activity gain some health benefits."
In other words, doing regular exercise helps us to enjoy life more and improves the likelihood of living a longer and pain-free life.
So let's all do some shopping for some new gym clothes and go back to the gym to keep ourselves in good health during the lazy winter months.
I'll see you in these auctions on DealDash.com. 

This sponsored blog post was submitted by: Barbara L. Sellers. Barbara was compensated by DealDash for this blog post. Blog posts are written by real DealDash customers. The opinions and advice here represent our customers' views and not those of the company.