Anyone who is old enough to shop on DealDash.com probably already knows there are often exceptions that can apply to nearly any rule – including the rules and/or guidelines I write about in my blogs here.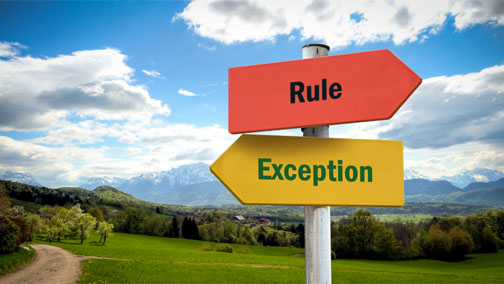 So far, I have written hundreds of blogs about shopping on DealDash.com. Many of my blogs discuss various winning strategies and ways we can save bids. Basically, I have written many guidelines on what we should and/or should not do to increase the opportunity to win awesome bargains. I'm certain that many shoppers have found some of my ideas and suggestions to be very helpful. Some things I have not yet written about, however, are exceptions to some of those rules and guidelines.
When I was shopping on DealDash today I was reminded of some of those exceptions, so I decided to discuss a few of them in this blog.
Exception No. 1
I wrote about how to prevent shopping in an auction where you would only be wasting your bids. I wrote that one of the first things we should do is to check the "Winners" list and write down all the screen names of other shoppers who just won a large bid pack and bidding in any auction where that screen name is actively participating.
For example, I did that today and I found one screen name that not only won a bid pack of 400 bids but shortly before that the same shopper won a huge bid pack of 7,500 bids. I knew that was the last shopper I wanted to compete with because he or she would be able to out-bid me for sure. Therefore, I looked at all of the auctions I placed bets in to see if that screen name showed up. Sure enough, it did. To protect myself from wasting any more bids, I immediately canceled my bids and looked for other auctions where this screen name did not show up. Unfortunately, this same screen name was actively participating in many of the same auctions so I stopped competing in all of them – at least for the time being. Now what do I mean when I say, "at least for the time being?"
Continue reading

"Exceptions to the Rules"